Prescription Lenses
Our quality lenses are individually crafted in the SPEX frame of your choice
Scratch-resistant & anti-reflective coatings are included in the price of your lenses
Regular price
Sale price
$40.00
Unit price
per
Sale
Sold out
Still need to choose a frame?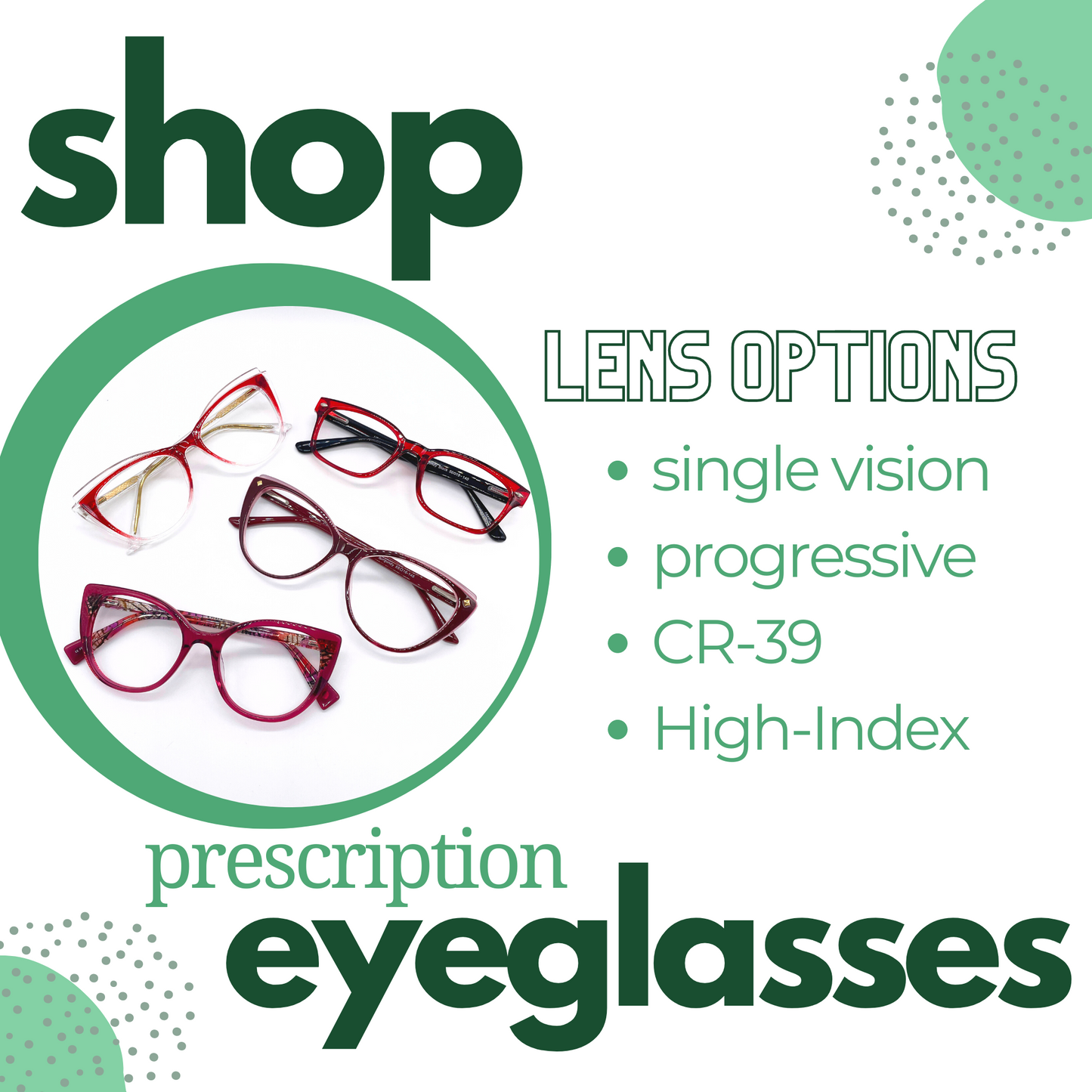 Frame Size Chart
Size Chart 1:
Small to large by first number of Frame Measurement (ex:
52
- 16- 145mm)
Size Chart 2:
Small to large by Front Measurement (ex: 135mm/5.31 inches)
✨our size charts are best viewed on a desktop screen✨
SPEX recommends staying within 2 to 3 mm of your current frame size the first two numbers of your frame size. Ex: 52- 16- 145
52 = Lens Width
16 = Bridge Width (DBL)
145 = Temple Length
Lens Height tells you whether progressive lenses will work in the frame. All SPEX accommodate progressive prescriptions.
SPEX divides our frames into three categories: Narrow, Average, & Wide.